Chevrolet Performance debuts Corvette ZR1's 755 HP V8 crate engine in a 1973 Chevelle. One of the most powerful production V8s in the world can now be purchased as a crate engine thanks to the people at Chevrolet Performance.
This would be the LT5 6.2-liter supercharged V-8 that's normally found in the 2019 Chevrolet Corvette ZR1.
Straight from the factory, this beast of a motor is good for 755 horsepower and 715 pound-feet of torque.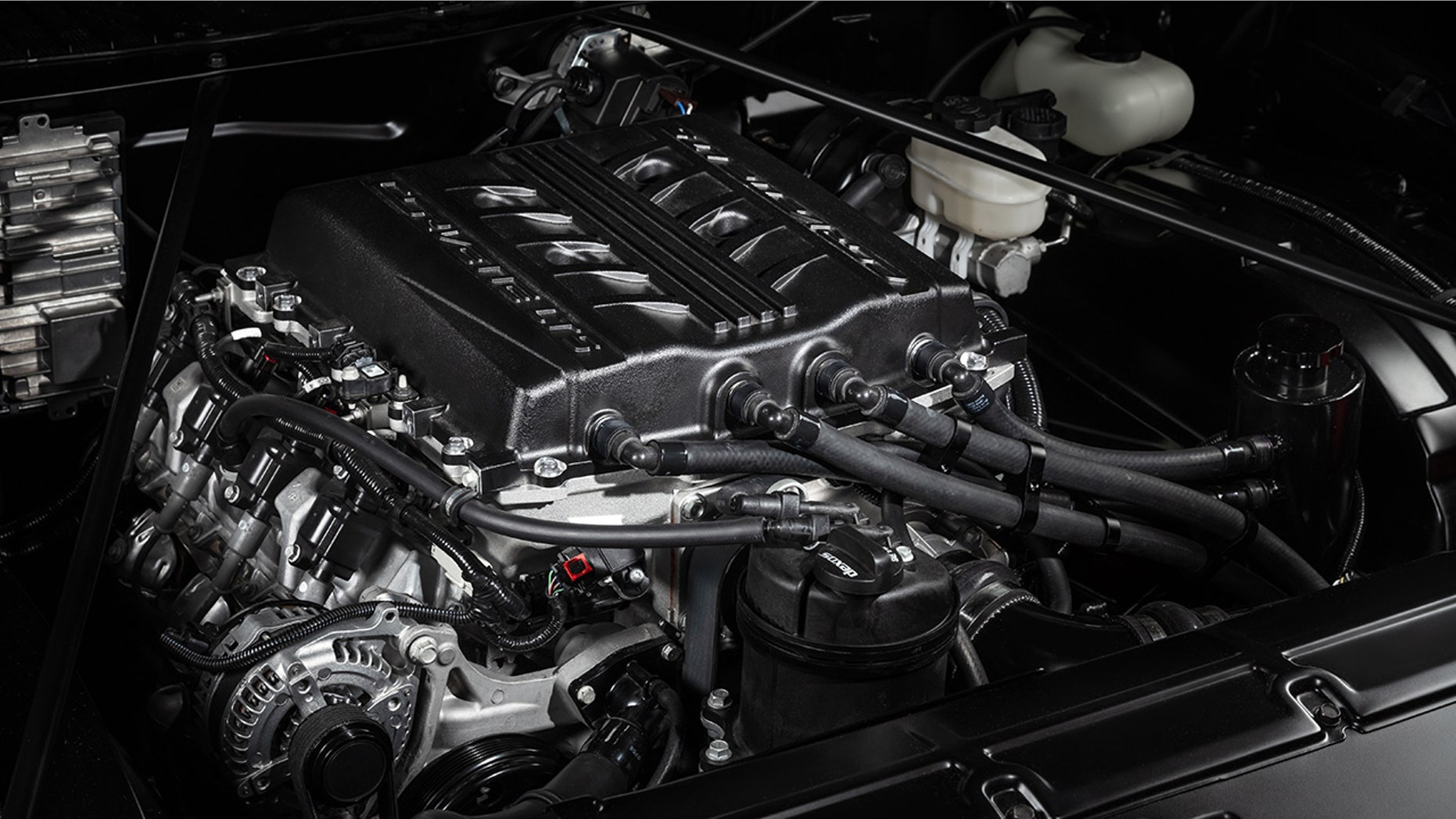 The LT5 is among three new crate engines Chevrolet Performance will premiere this month at the 2018 SEMA show in Las Vegas. The others are a ZZ6 5.7-liter V-8 and an L96 6.0-liter V8, with the three new engines bringing the total of V8 crate engines offered by Chevrolet Performance to almost 50.
Instead of displaying the engines on a stand, Chevrolet Performance decided to build some custom rides around them. The LT5 will be introduced at SEMA in a 1973 Chevrolet Chevelle Laguna whose hood design is similar to the one on the Corvette ZR1 as a nod to its powertrain. The car also has front and rear spoilers that pay homage to the Chevelle Laguna's NASCAR racing heritage.
To show off the ZZ6 V8, Chevrolet Performance decided on a 1967 Chevrolet C10 pickup truck, and for the L96 it chose a 1978 Chevrolet Silverado pickup truck.
The C10's classic style features modern hot rod touches for the show vehicle, including a lowered suspension, 20-inch wheels, smoothed and customized bumpers and tailgate, and a custom-trimmed interior. Its V8 crate engine has a fuel injection throttle body mounted in place of the carburetor and puts out 420 HP.
The Silverado sits in an electronically controlled, fuel-injected V8 crate engine that puts out 360 HP. Inside and out, the pickup appears to look factory-fresh thanks to a frame-off restoration that was performed by General Motors' Milford Proving Ground.
For anyone who wants to buy one of Chevrolet Performance's crate engines, most are offered as Connect & Cruise kits, which means they can be connected with matching transmissions and necessary controllers. There are also E-ROD versions, which include emissions equipment that make them eligible for installation in millions of 1995-and-earlier vehicles in California.
This year's SEMA show starts October 30. For more information, click HERE.
Categories:
Auto News
,
Blog