2019 Bullitt Ford Mustang GT Bullitt test drive..it's on target. The 2019 Bullitt Ford Mustang GT is "spectacular," and that has nothing to do with its connection to the Hollywood thriller it gets its name from.
I know this because a 8-year-old told me so. He had no idea who Steve McQueen was, but boy did he go nuts when he saw the car. So did my daughter, who is literally colorblind and thought it was red. This eliminated the possibility that she'd heard me talking about a dark highland green Mustang driven by a guy who dared to coordinate a navy blue turtleneck with a brown blazer and intuitively made the association.
For many of those old enough to have seen the film on the silver screen, it's an instant classic, and you'll find them gathering around the Bullitt. It's great news for Ford that they're not alone, because they aren't getting any younger and the movie isn't anywhere near the Netflix Top 100, even though it's celebrating its 50th anniversary this year.
Hell, even Steve McQueen's granddaughter Molly said at the unveiling of the car in January that she'd only seen it "once or twice," and I'm not so sure if she ever did because "once or twice" is the least believable answer to pretty much any question about things you've done. She did say that she'd seen the chase on YouTube "a bunch of times," however, which sounds about right.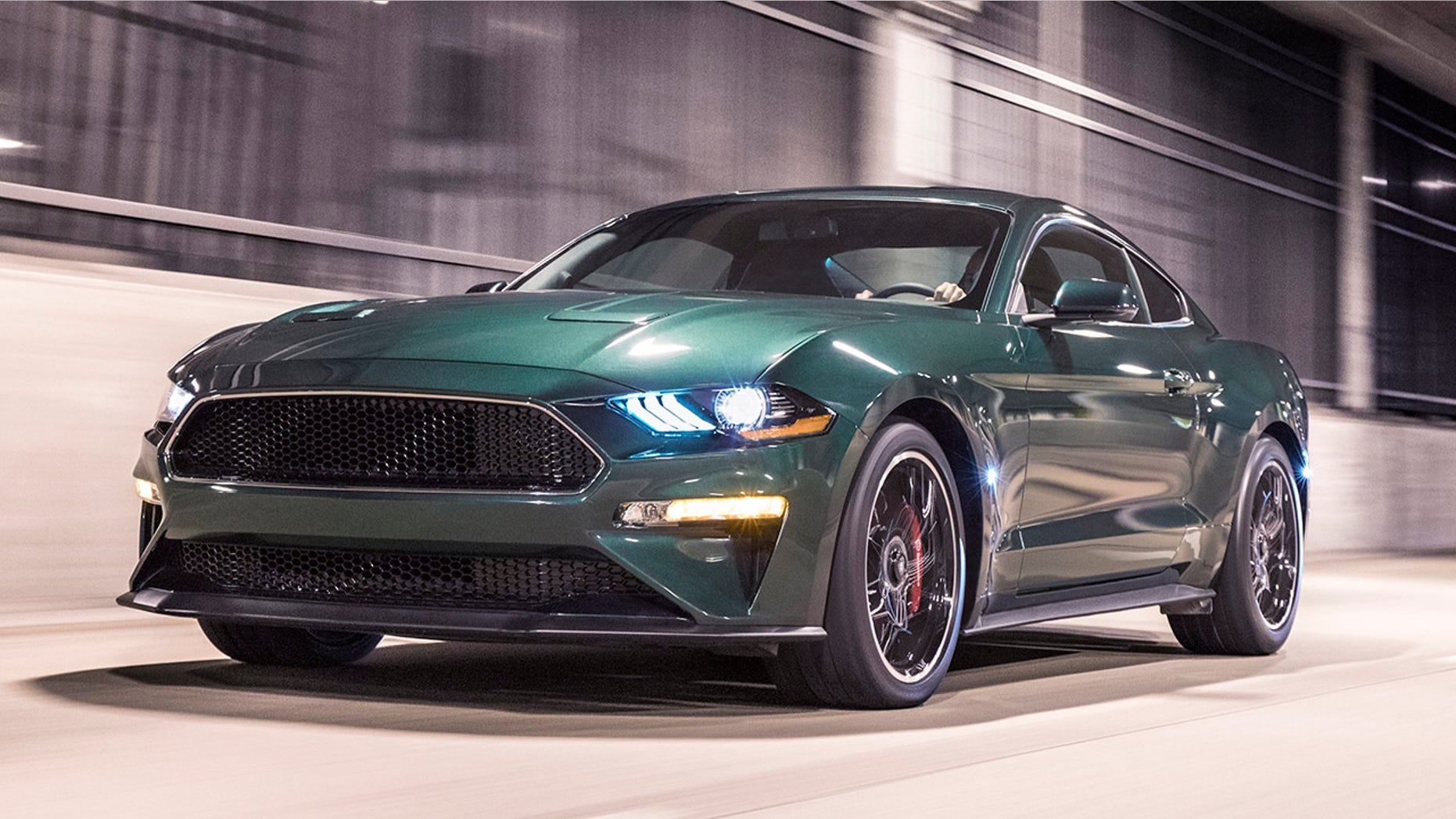 Ford got the new Bullitt spot on. The visual ties to the on-screen machine go well above the paint to the blank grille, the silver-rimmed and black-spoked wheels, and the chrome trim around the grille and side windows, none of which are available on any other Mustangs. Neither are the "Bullitt" logos. There are six scattered around the car, which is probably too many. Frank Bullitt was a blue collar detective, after all.
But the Bullitt is far from just a paint and stickers tribute. It's basically a GT Premium – complete with a digital gauge cluster and heated/ventilated seats – that's also equipped a bunch of goodies from the Mustang's optional Performance Pack. Among them are stronger shocks, big Brembo brake calipers, wide and sticky Michelin Pilot Sport 4S tires and a limited slip differential, which only comes connected to a six-speed manual transmission that's topped by a white cue ball shifter. The front end is finished with a chin splitter that adds menace, while the rear spoiler is deleted to maintain some semblance of undercover style.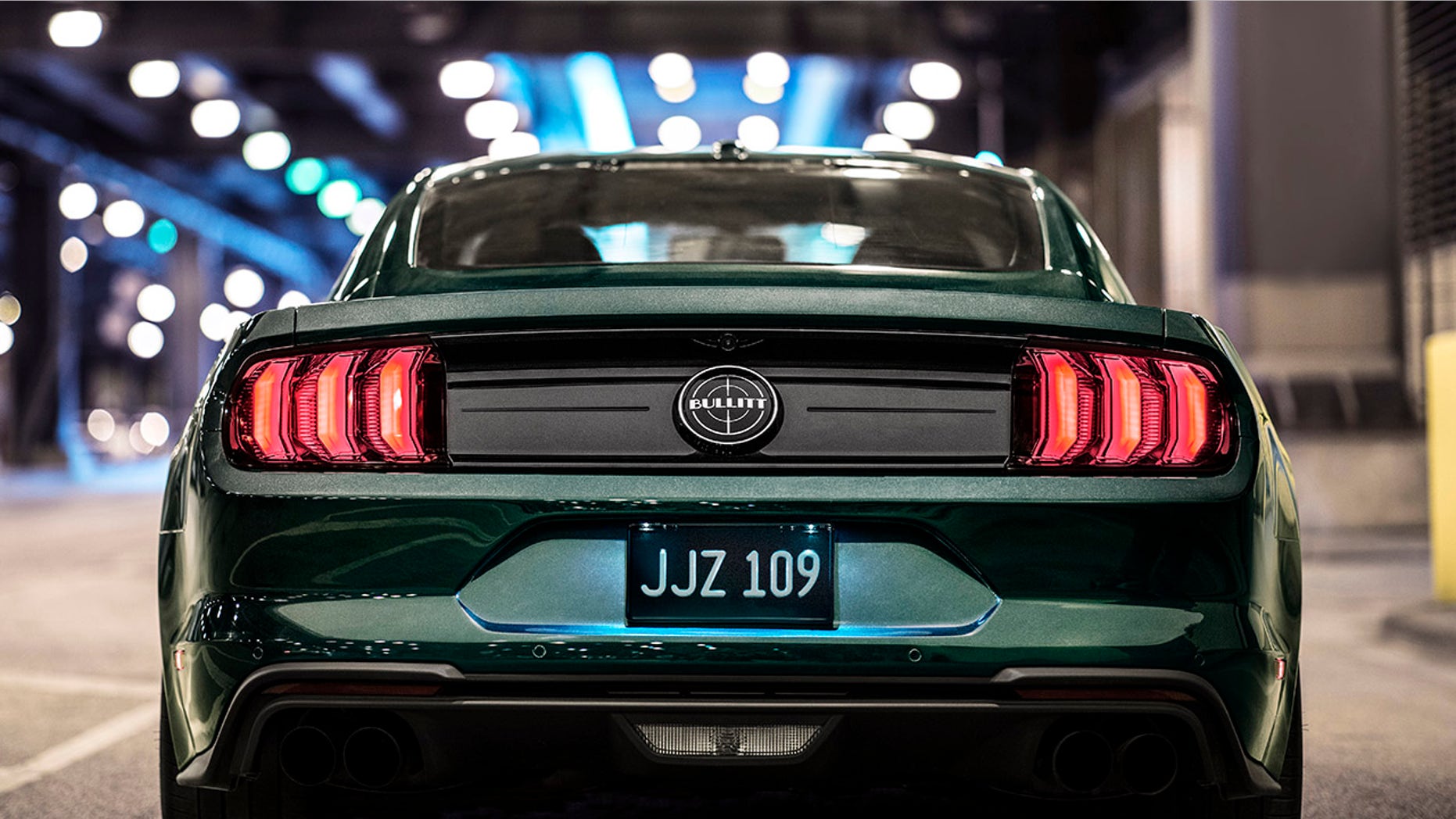 The Bullitt gets its own personal engine, too. It's a special version of the GT's 5.0-liter Coyote V8 that's been fitted with the freer-breathing intake manifold and throttle body from the Mustang Shelby GT350's motor, which gives it a 20 hp boost to 480 hp and makes the Bullitt the most powerful GT built.
It also has an exhaust system that's tuned to make it sound as much like the ones on the 1968 390 GT from the movie. It won't trick a cinephile, but it gives the Bullitt a unique and very loud voice. That is unless you switch it into quiet mode, which is enabled by a bypass valve, but even then it's not exactly quiet.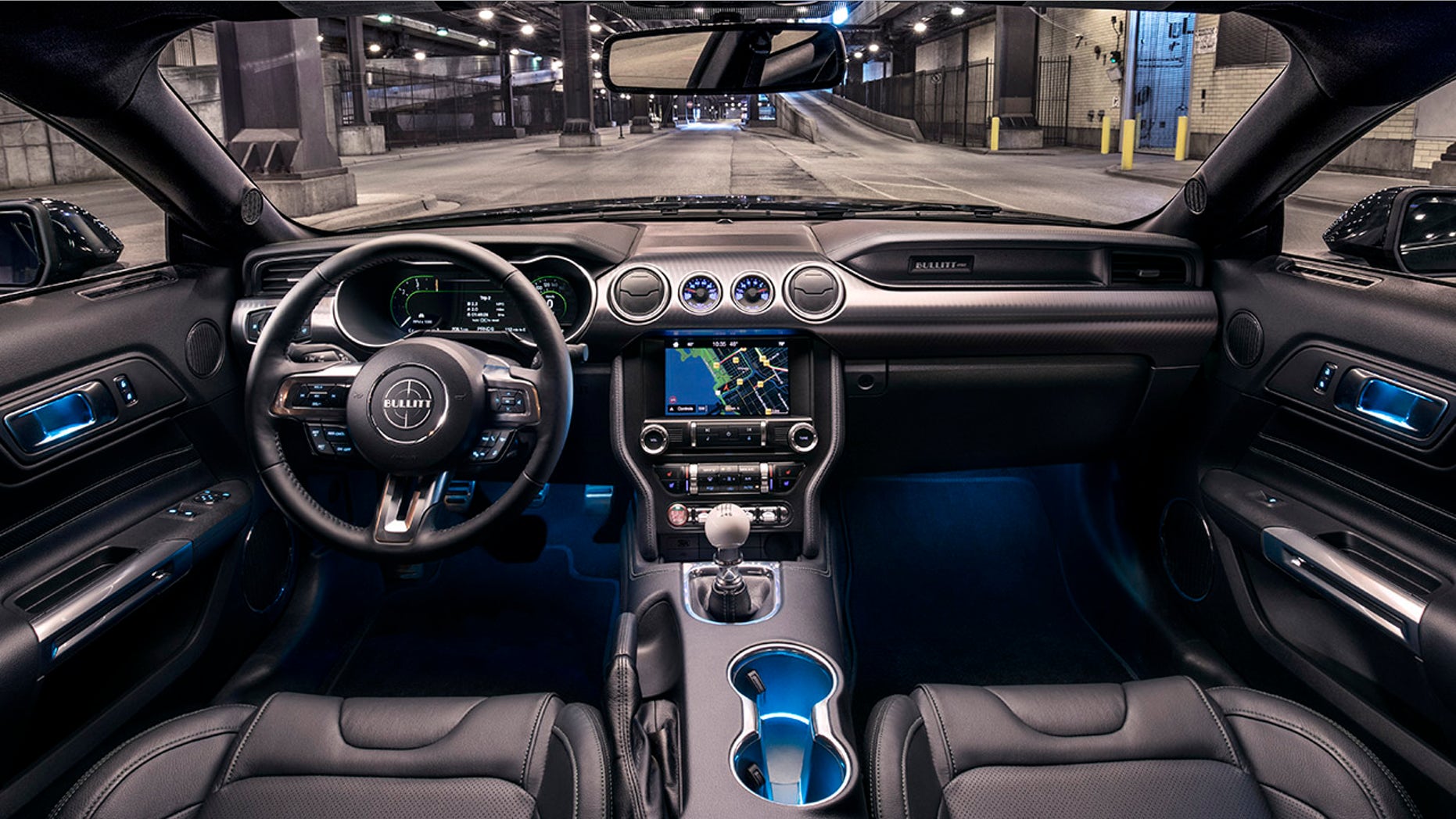 Prices start at $47,590. Ford will build as many as it can sell, but it'll just be around for the next two years.
The only options available are an adjustable MagneRide suspension that you have to have; an electronics package with things like a blind-spot warning system, an upgraded stereo and built-in navigation that you definitely want; and snug, high-back Recaro sports seats that you should probably get.
CONFIRMED: "Bullitt" Mustang Found In Mexico Junkyard:
They're snug and a good call if you plan to take the Bullitt to the racetrack, but it's more of a street fighter and the standard buckets are just the thing for a double surveillance shift. No matter what, it's equally quick and that engine loves to growl all the way up to its 7,400 rpm redline. If the sharp handling is any different than a regular GT's because it's spot-on without being too rough for the road. You could cruise around comfortably in it all day, and you can bet that I did. This kind of balance is where Mustangs shine.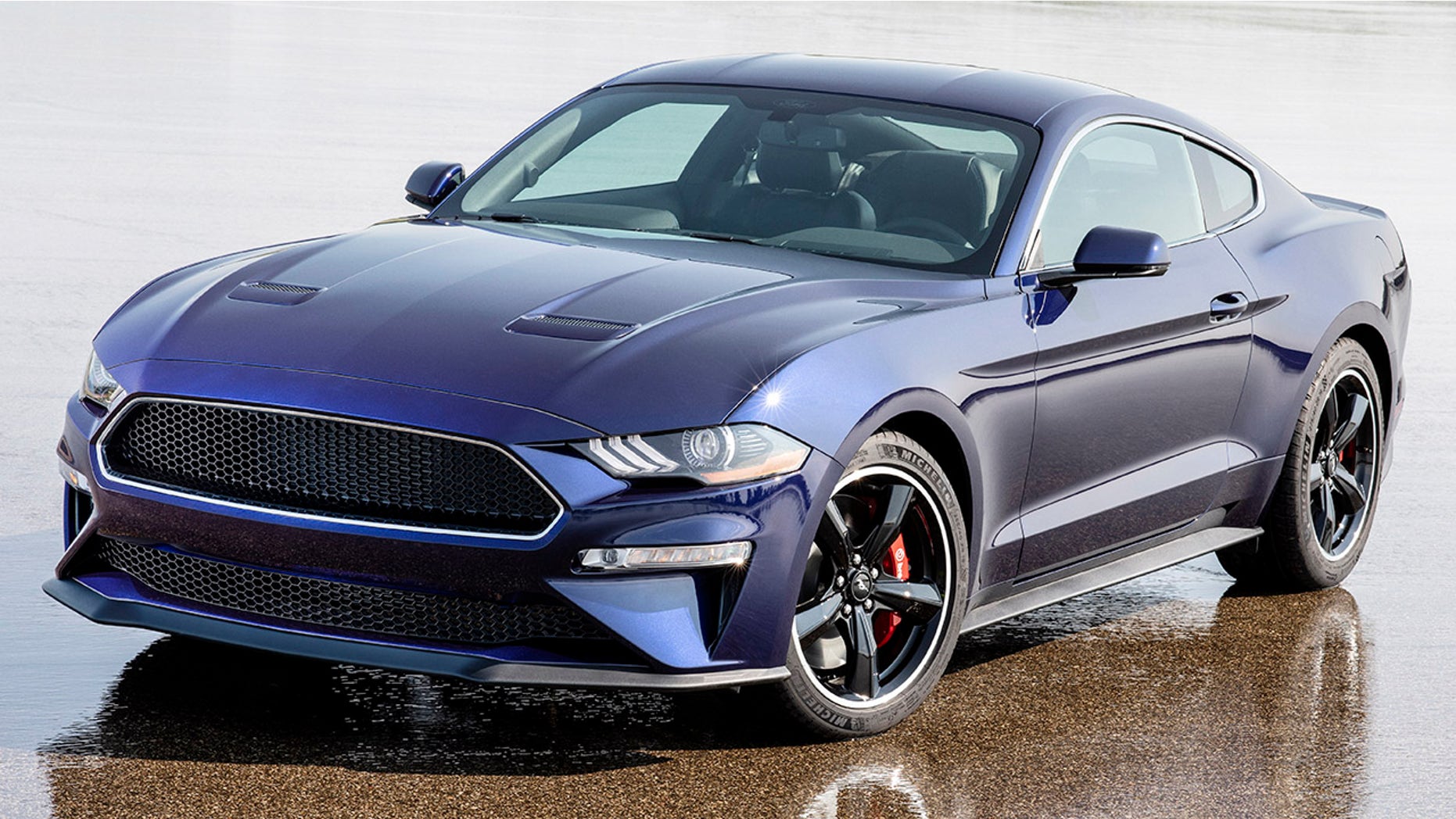 And you can get a different color Bullitt, because Ford also offers it in black. I don't understand, but honestly, they should offer any color. The combination of that engine and the performance bits is beautiful. Ford did build one in Kona Blue for an auction to benefit the Juvenile Diabetes Association, but I'd love to see what it actually looks like in red.
2019 Ford Mustang GT Bullitt
Base price: $47,590
Type: 4-passenger, 2-door, rear-wheel-drive coupe
Engine: 5.0-liter V8
Power: 480 hp, 420 lb-ft torque
Transmission: 6-speed manual
MPG: 15 city/24 hwy
Better buy your 2019 Bullitt Ford Mustang GT TODAY!
Categories:
Auto News
,
Blog