The Last Dodge Viper and Demon Sell As A Pair For $1M at the Barrett Jackson Collector Car Auction at Mohegan Sun in Connecticut. The Last Dodge Viper and Demon were auctioned for charity as a pair over the weekend with all of the proceeds going to the United Way. The winning bidder remains to be known.
Up for auction on Super Saturday, these pair of Viper Red pained Dodges came with a collection of exclusive memorabilia and special documentation marking their importance.
Not only was the Viper the last of its model line built, but also the final car manufactured at the historic Conner Avenue Assembly plant in Detroit. At the present time, it is being converted into a museum and meeting place.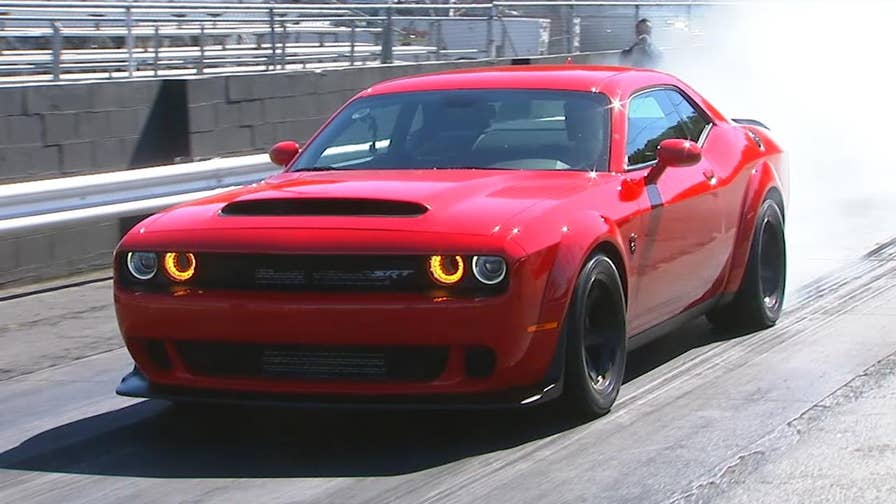 The 840 HP Demon marked the end of a one-year run of 3300 cars produced for the U.S. and Canada, which currently holds the titles of most-powerful American car and worlds-fastest.
More than likely Dodge will find a way to outperform the Demon before the current generation of the Challenger comes to an end in 2021. There are presently no plans to find a successor to replace the Viper. It's sad to see two iconic cars come to an end of production. Let's hope that Dodge and their team of quality engineers and brainroom can come up with more Dodge Muscle Cars for the future. Gonna be a tough task, but I'm confident it will be done.
Categories:
Blog