Hellcat Jeep Grand Wagoneer
Would you like to transform your Jeep Grand Wagoneer into a Hellcat Jeep Grand Wagoneer? The Motor Masters is a Premier Jeep Grand Wagoneer Specialist that can customize your Jeep Grand Wagoneer any way you want it! The specs of the Hemi Hellcat Engine are in the pic are below.
Why transform your Wagoneer into a Hellcat Jeep Grand Wagoneer? Simple! Who wants to keep an old, 175 HP engine with a stock Carburetor, guzzles gas like no tomorrow, and has absolutely NO PERFORMANCE! Now's the time to modernize and upgrade your Jeep Grand Wagoneer for maximum performance. The Trackhawk Jeep Grand Cherokee has this and is the fastest SUV on the market that you can buy. So why not transform your true classic SUV into a modern day performance ride?
If you feel that 707 Horsepower is not enough, no problem! You can go with a Hellcat Demon engine with even greater horsepower! We are talking about 800 PLUS Horsepower! Specs for this Hemi are in the pic below.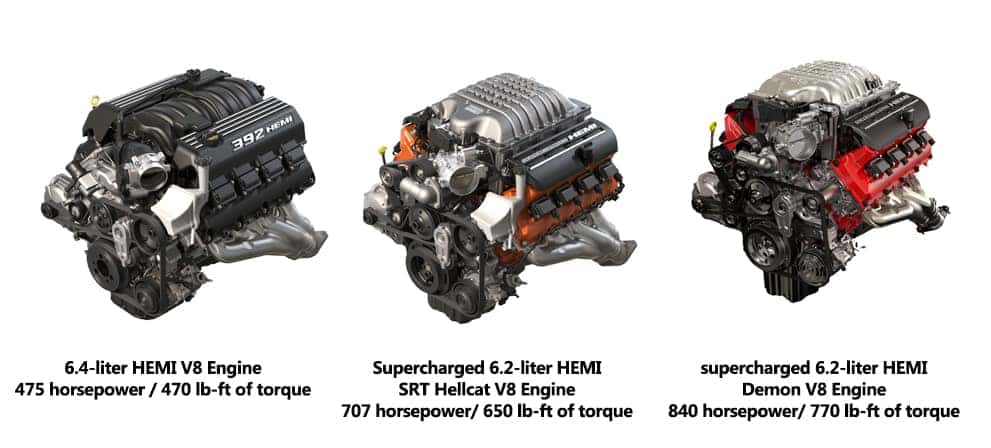 To convert your Jeep Grand Wagoneer into a High Performance Upgrade, this will be a major project. Basically all parts and components will have to be upgraded, as well as the entire wiring of your Wagoneer. The Suspension will need to be adjusted to handle this type of horsepower as well and brake system.
Our mechanics on staff have many years of experience with integrating performance upgrades, as well as building Hot Rods. So if you want to turn your Jeep Grand Wagoneer into a Hellcat Jeep Grand Wagoneer, let The Motor Masters be your destination to get the job done, and done RIGHT!
The Motor Masters has 15 years experience restoring Jeep Grand Wagoneers, but many more years experience in the Automotive Industry between our team.
For pricing on the Hellcat conversion, give us a call TODAY!