A Rusty 1958 Porsche 356 Stored For 35 Years Worth BIG BUCKS! Porsche is celebrating its 70th anniversary this year with the auction of a rusty car that's been stored away half as long.
And the little sports car could sell for a lot of money.
The 1958 356 A 1600 "Super" Speedster was bought as a project car in 1983, stored away in a garage in Texas and left to rot. You've heard this story many times.
All the owner did was stripping off the paint, which over time has been mostly replaced with rust.
But if you can look past the corrosion, the car is in decent condition, and its original 75 hp 1.6-liter flat-four even runs with just over 70,000 miles on it.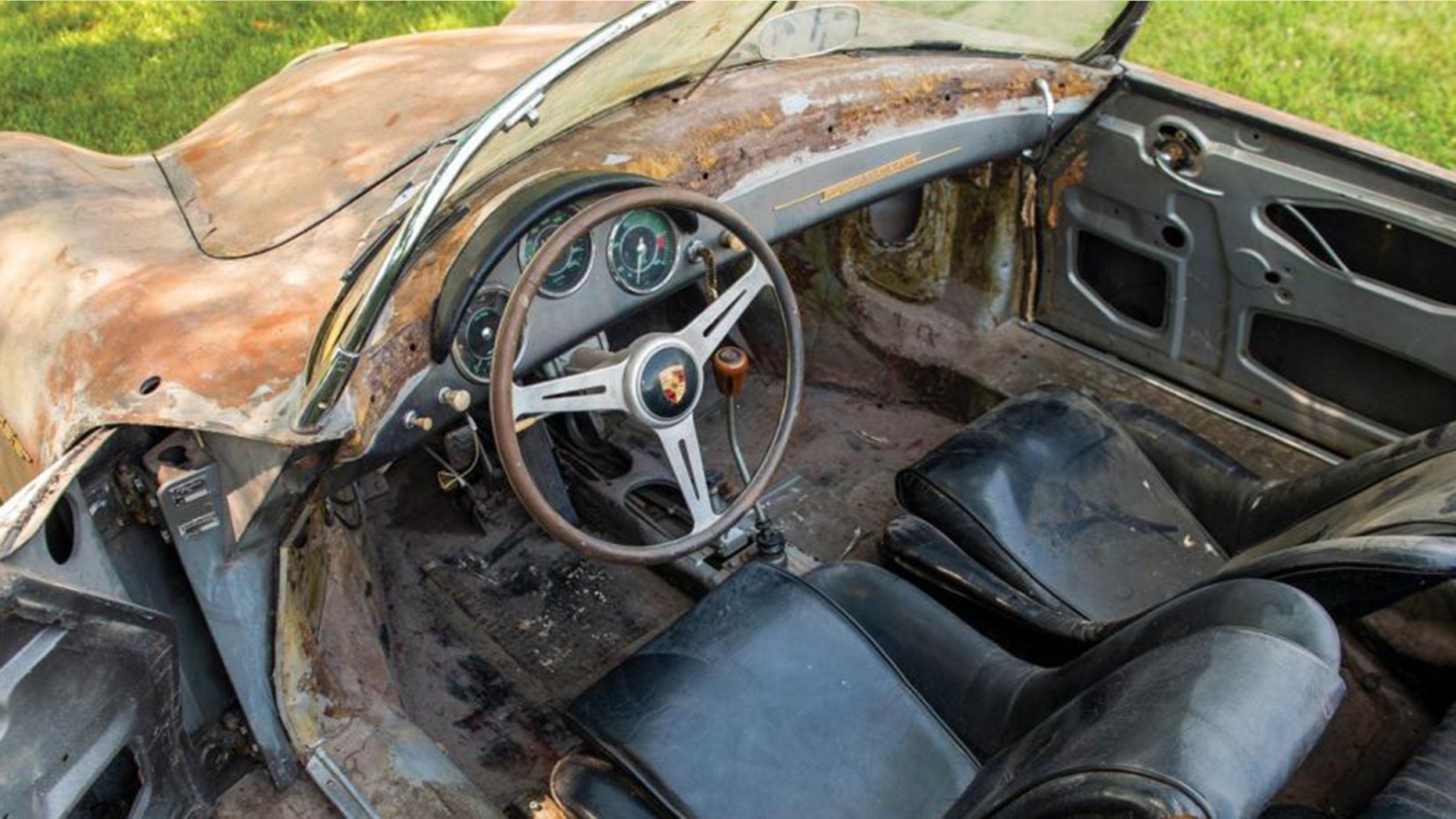 The interior is shot and has seen better days and the brakes need attention, but the car does have a new set of shocks.
It'll need more than that to get a concours restoration, but could be worth $250,000 to anyone who puts in the effort.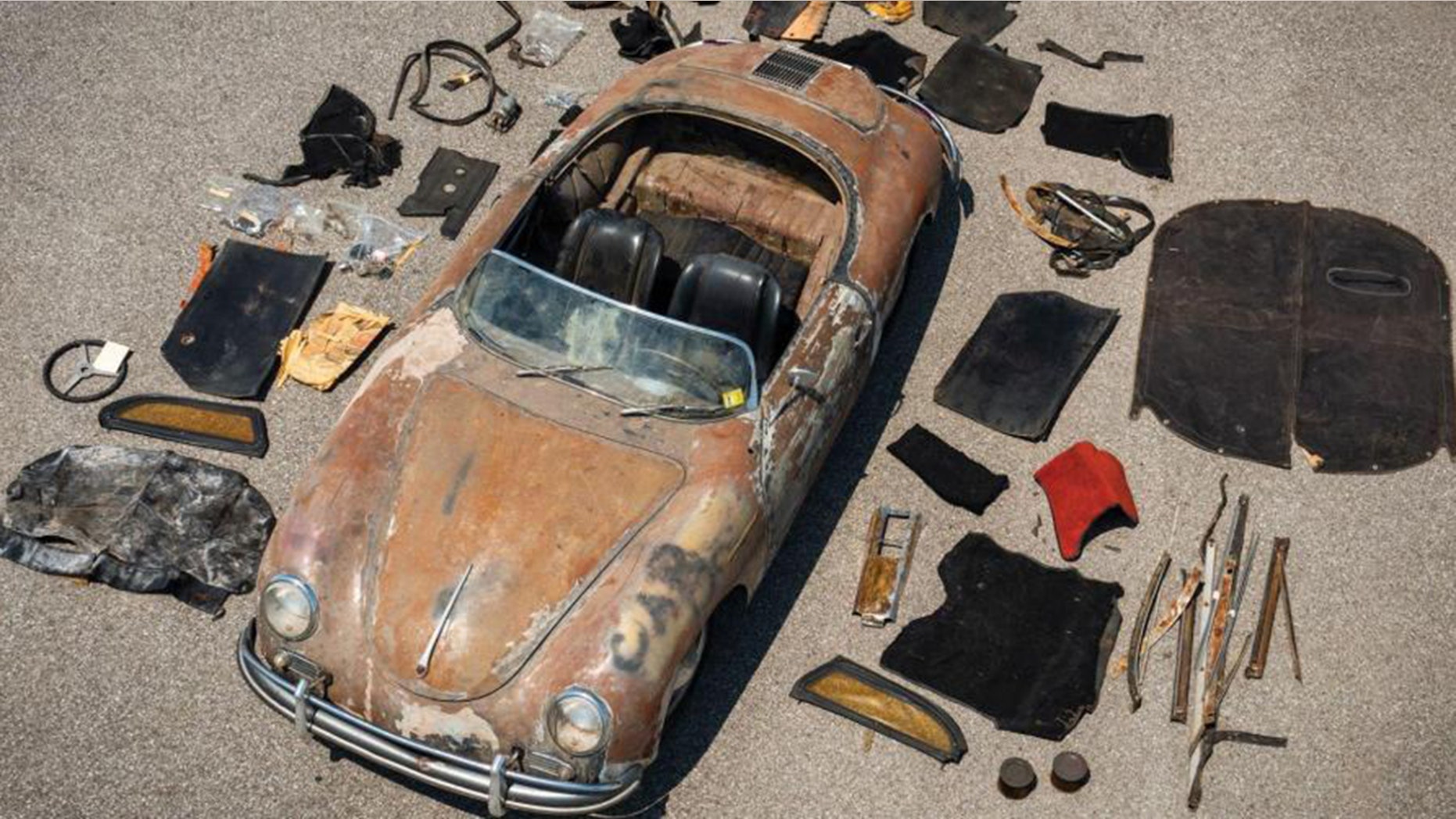 In its current condition, RM Sotheby's suggests that it sell for $125,000 to $150,000 when it's auctioned off at the Porsche Experience Center on Oct. 27 alongside a few dozen other cars in much better shape with values in the multimillion range.
One of them is a fully restored 1956 356 A 1600 "Super" Speedster in concours condition that's expected to sell for over $500,000.
Philip Grose is the CEO and Chief Editor of The Motor Masters.
Categories:
Auto News
,
Blog