A Volvo van painted by Banksy maybe worth millions. One of the hottest vehicles set to be up for sale at Bonhams' next automobile auction is a 31-year-old delivery van. And this isn't your ordinary delivery van either.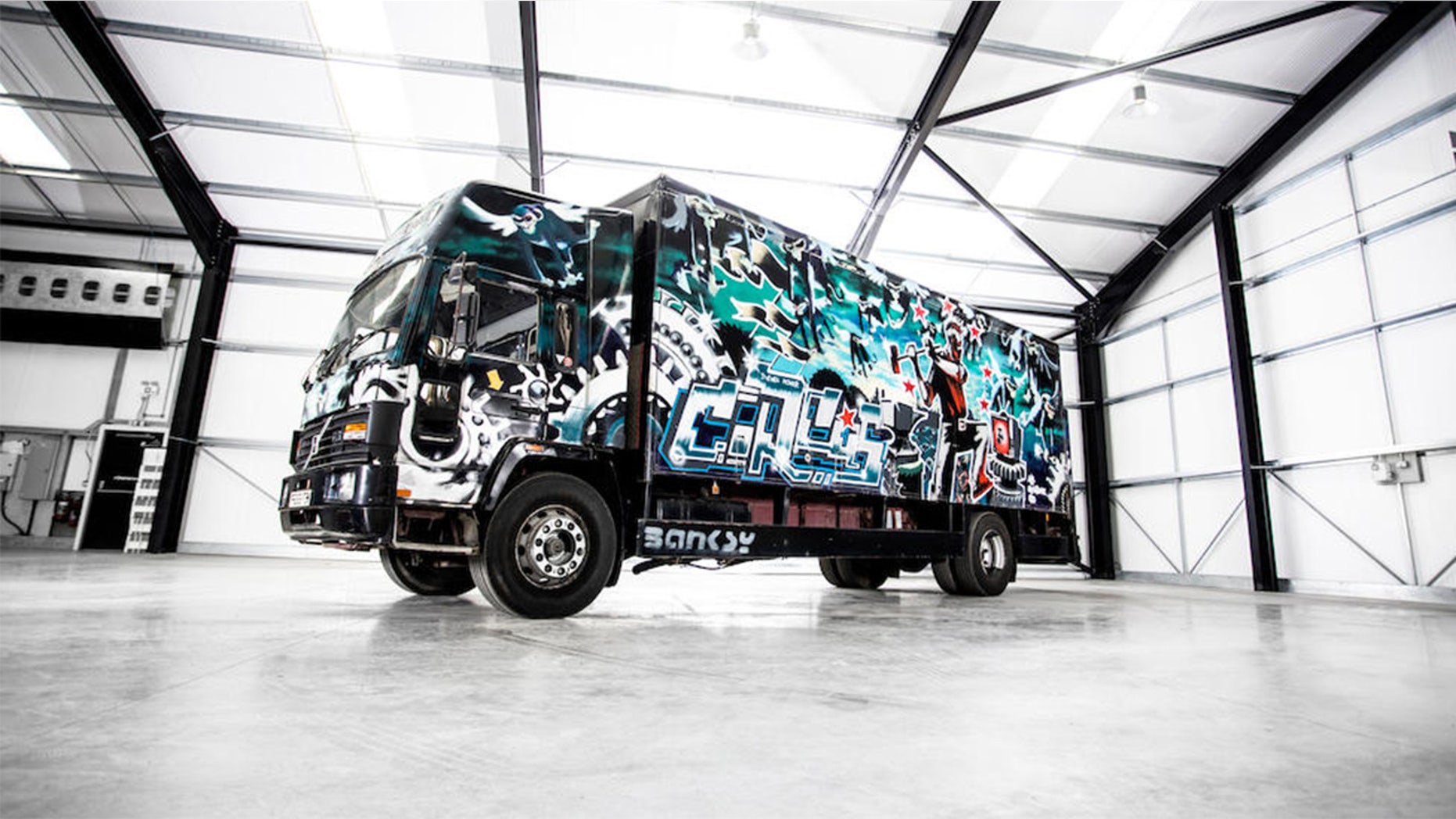 The 1988 Volvo was covered in graffiti by renowned street artist Banksy at a New Year's Eve party in Spain that was held at the turn of the millennium.
Banksy began working on it during the event on stage and finished it over the next two weeks. It's entirely plastered with images, patterns and phrases, and features his name twice in stencil.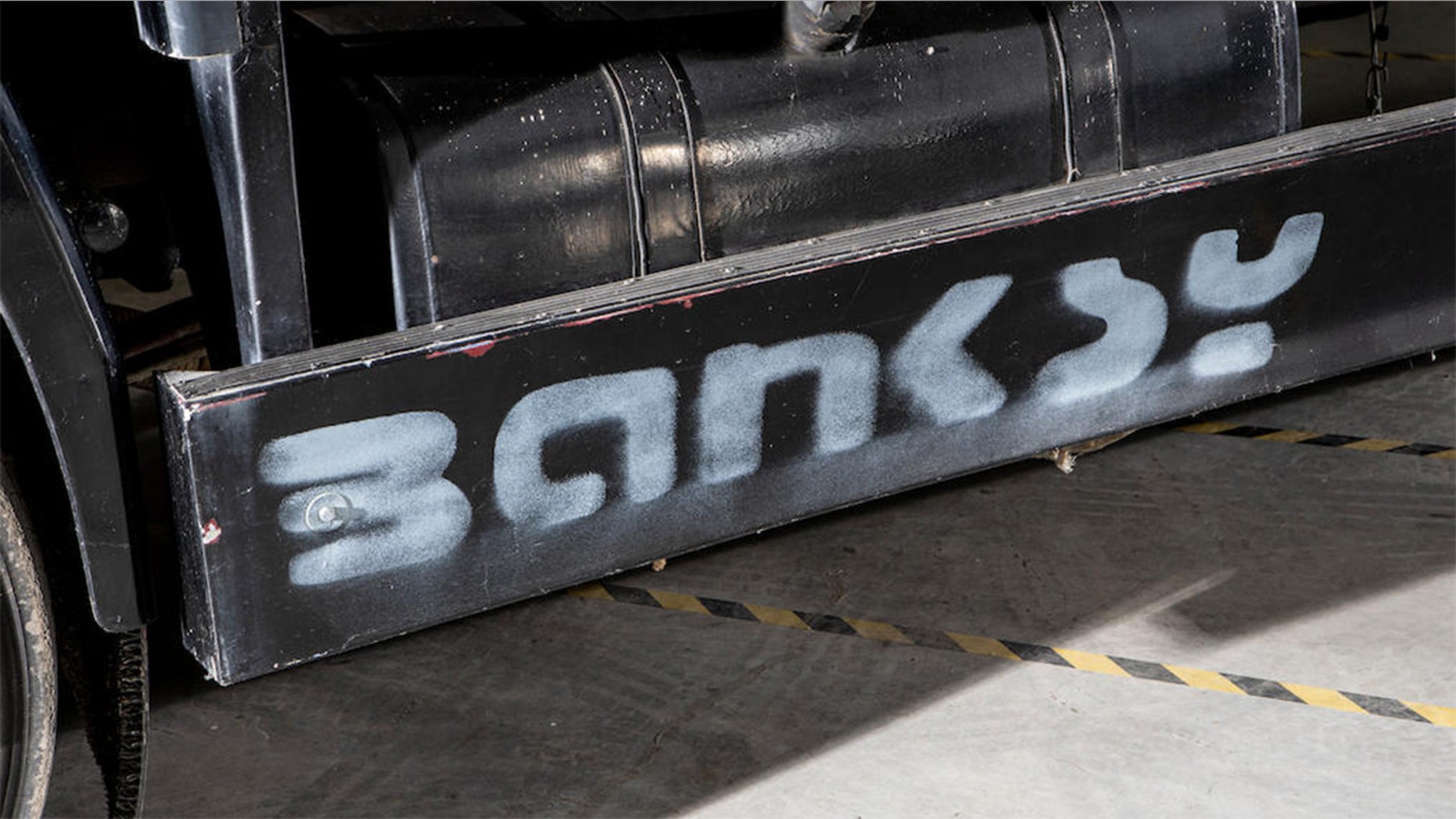 STEVE MCQUEEN'S 'BULLITT' FORD MUSTANG GOING TO AUCTION, LIKELY FOR MILLIONS
Named Turbo Zone Truck (Laugh Now But One Day We'll Be In Charge), the functioning vehicle went on to tour the world with the Turbozone International Circus and remains Banksy's largest work of art.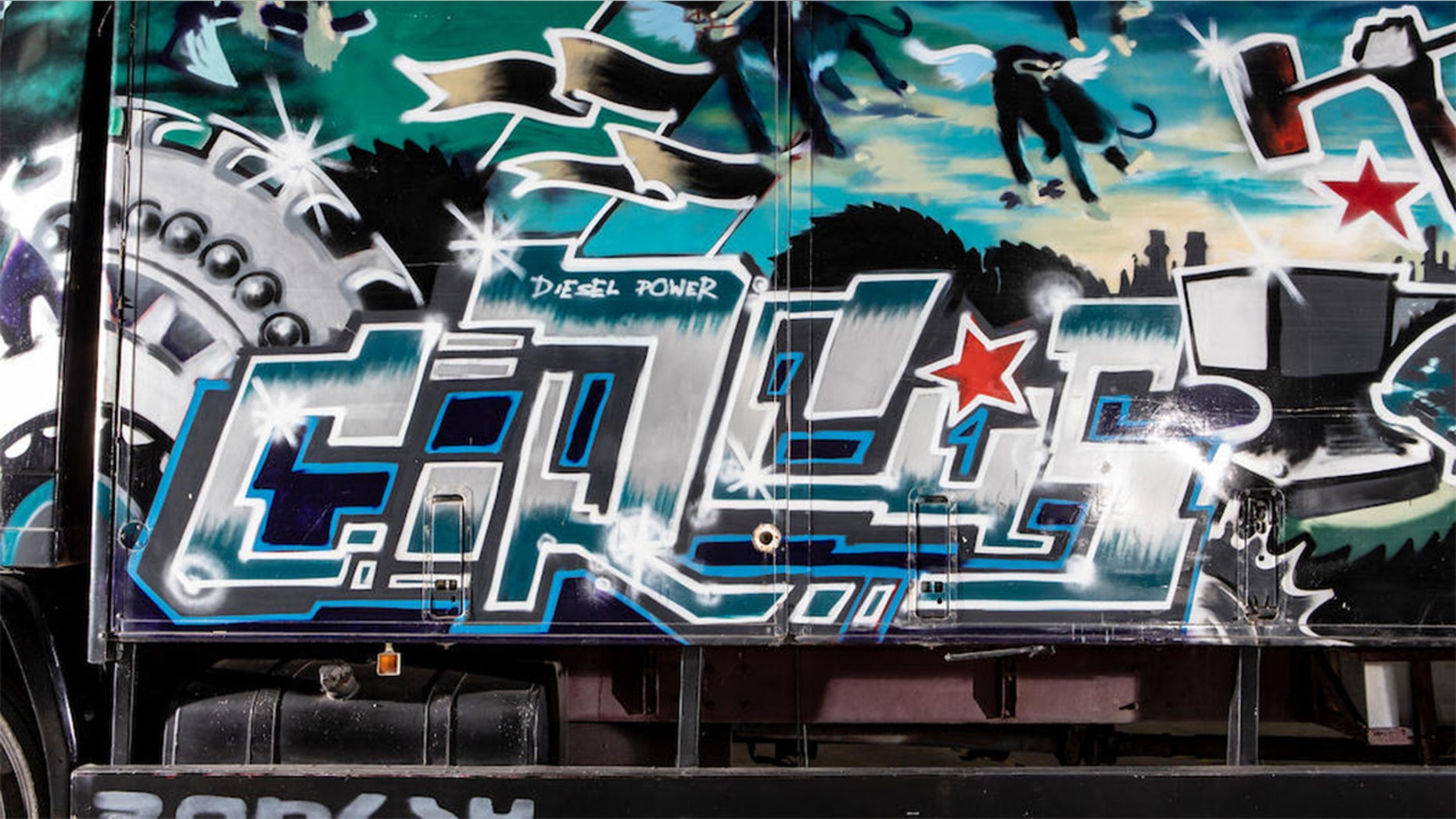 It's scheduled to be auctioned off at Bonhams' Goodwood Revival event in England on September 14, along with a collection of traditional collector cars. Experts estimate that it could go for $2 million plus, which would make it the most expensive Banksy artwork ever. This will be quite interesting to see how much this iconic Volvo van painted by Banksy sells for.
CLICK HERE FOR MORE NEWS STORIES AT THE MOTOR MASTERS
Categories:
Auto News
,
Blog